Despite its popularity, the squat is not always the best exercise choice for the lower body. It's often a convenient "because we gotta hit the legs" but for many swimmers who bring injuries or fatigue to weight room, other exercises may be more suitable at certain times. Yes, all healthy swimmers should demonstrate proper bodyweight squat form, but whether a loaded squat is an appropriate exercise for an individual or team program will depend on circumstances.
Nonetheless, if you're gonna do squats you might as well do them right. In fact, there are far too many individuals who prematurely omit squats from their routine or head to the leg press because squats cause them problems. These folks remind me of the old Dan John (renowned strength coach) line about people who complain about knee or back pain while squatting: "Squats don't cause you pain…whatever you just did caused you pain, but whatever you just showed me was not a squat!"
Before we get to the faults and fixes, remember, nothing substitutes individual screening for your athletes to prevent these flaws from arising. However, we do recognize that coaches often must act "on the fly" in a group setting, even if preseason screening was performed, as movement patterns can change during a competitive season.
Knee collapse – Knees should track in-line over the feet. Knees collapsing inward will change muscle recruitment patterns, but more importantly will increase risk of knee, particularly upon the medial meniscus. Though some might see the "bad" photo as resembling breaststroke mechanics, it makes little sense to load this pattern on land under heavy weight. Keep the "sport specific" movement separate from the squat pattern.
Quick fix – Knee abduction with band around the knees or thighs. Isolated hip strengthening exercises may be useful for some individuals, but integrating corrections into the full squat movement with band resisted knee abduction is more advisable. A verbal cue to "spread the floor" or "create space" may also work.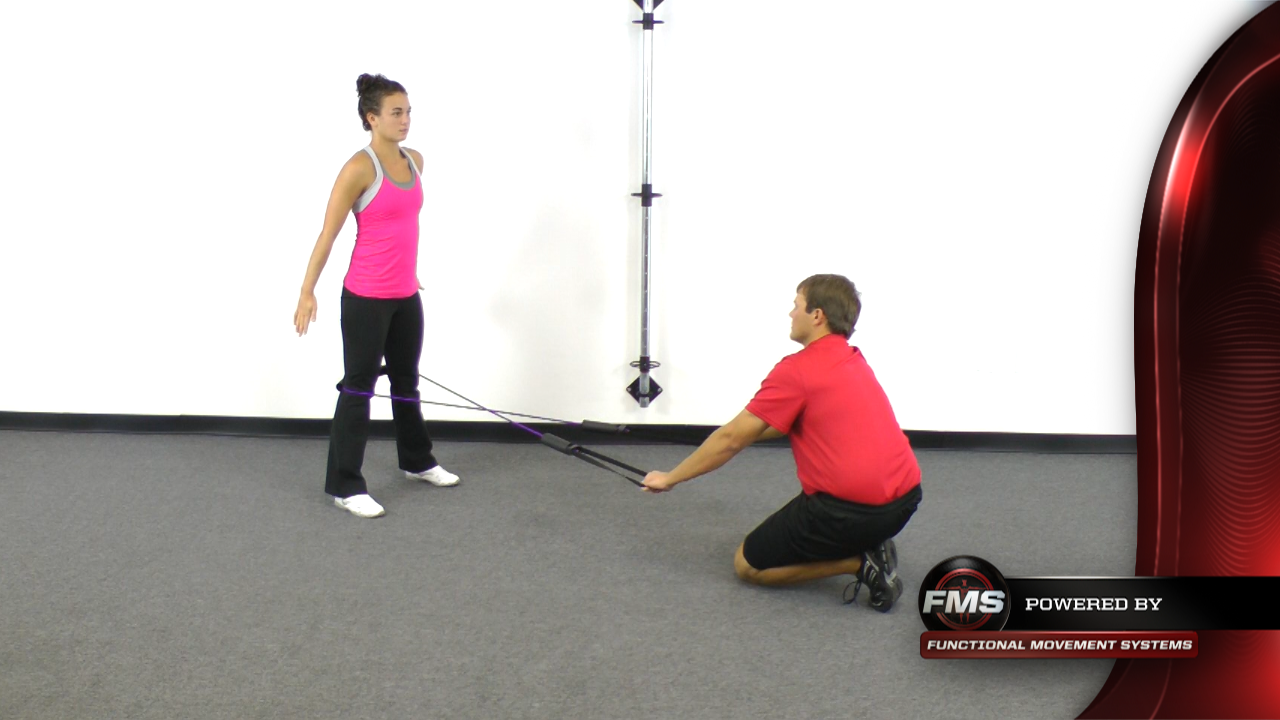 Lost Pelvic Control – Many athletes will lose pelvic control at the bottom, either by "tucking under" or by increasing anterior tilt ("spilling forward"). Though a slight anterior tilt is natural and will protect the spine, too much tilting in either direction will increase injury risk.


Quick fix – Box squats can help reinforce neuromuscular control at the bottom of the squat if the athlete loses pelvic control. If it is not a control issue but instead a muscle length issue, consider addressing hamstring flexibility (see, How and When to Stretch Your Hamstring)
Torso Tilt forward – Torso tilts forward during the movement, most commonly during a back squat. Some forward tilt is natural, but excess tilting should be corrected.
Quick fix – Front loaded squats such as a front squat or a goblet squat. If you don't counterbalance the weight with an upright posture, you fall on your face! "Face the wall" squats without weight are another drill in which it is literally impossible to fall forward. If you insist on loading a back squat (a less than optimal choice in our opinion due to shoulder stress), a reactive drill with bands is a viable corrective strategy.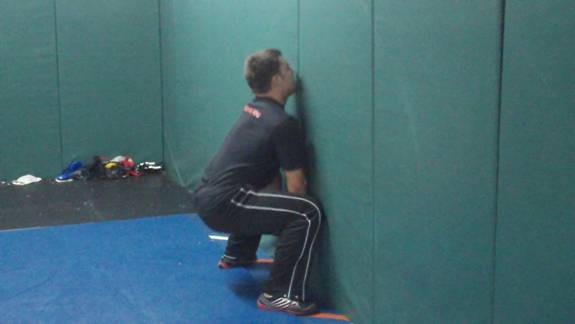 Chicken neck – Head comes out of alignment, neck becomes un-packed. Often results from an restricted thoracic spine.
Quick fix – Cueing proper gaze may also correct this problem as the head and neck will follow the gaze. Teach the athlete where their eyes should look during the movement (similar concept to training head position in the water). If there is a thoracic spine restriction, perform thoracic spine mobility drills.
Insufficient depth – Some athletes don't cheat with any of the above listed flaws, but instead hit the brakes before their thighs reach parallel to the ground.
Quick fix – Assisted squats by holding onto an object or a suspension trainer can help achieve depth.
CONCLUSION
This is not an exhaustive list of faults and fixes, but does sample the most common errors. Further, though heavy squats are not always appropriate within a dry-land program, the squat movement pattern does have relevance to starts and turns, thus rewarding sound mechanics on land. Most importantly, these cues should aid one's ability to spot flaws and deliver appropriate corrections on the spot. Each of these corrective drills can substitute for regular squats during a workout and can help create the necessary individualization within a generalized team program.
By Allan Phillips. Allan and his wife Katherine are heavily involved in the strength and conditioning community, for more information refer to
Pike Athletics
.